News
Posted by lee brown on
New BLOG Alert, Must Read!!
Posted by lee brown on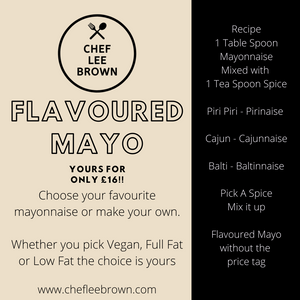 Making your own Flavoured Mayonnaise.   It's super easy to do. Simply put some mayo into a bowl and mix in your favourite spice.   These can be mixed up and stored in a jar or even recycled squeeze bottle.   Save £££ per year buying the big named pre mixed flavoured mayonnaise. Use your favourite mayonnaise to make your own.   Why bother filling your fridge or cupboard with unnecessary condiments. When just a couple can turn into so much more.    
Posted by lee brown on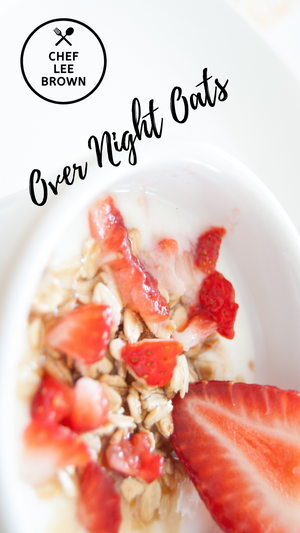 Over Night Oats   Base to use in all these mixes. 1/3 cup rolled oats, 1tbsp chia seeds, ¼ cup Greek yogurt   Carrot cake ¼ cup shredded Carrot, 1tbsp maple syrup, 2tbsp roast pecan nuts chopped, ¼ tsp cinnamon   Blueberry Lemon 1tbsp blueberry jam, ½ lemon rind, 1/tsp vanilla extract, ¼ cup blueberry   Chocolate & Strawberry 1tbsp honey, 1tsp cocoa powder, 1tbsp chocolate shaving, ¼ cup strawberry's sliced   Nutty Banana 1tbsp honey, 1tbsp natural nut butter, 2tbsp roast walnuts chopped, ½ banana sliced   Pina Colada 1tbsp honey, 1tsp shredded coconut, 1tbsp almonds, ¼ cup pineapple...